Andy Thompson of Can-Am RV & RV Lifestyle columnist
"Hitch Hints" Understanding tow ratings, hitches, trailer properties and how they relate to each other, along with electric towing.
Amy Bradley of Wayfarer Insurance Group
Protecting your home away from home. Whether it's your trailer, motorhome or park model, it's important to have the best, most complete protection possible. Learn the basics of RV insurance and tips to save on your insurance premiums.

Maria Lister of Boss Technology
Holding Tanks and what you need to know! Learn when, why and how to deal with the Black and Grey Water tank.
David Elliott of GWN Marketing Inc.
Learn about:
Adco UV Hydro RV Covers: their benefits and features and why they're recommended.
Go Power Solar: how solar works, advantages, benefits.
Winegard: cell phone booster, connectivity with internet, antenna reception and satellites.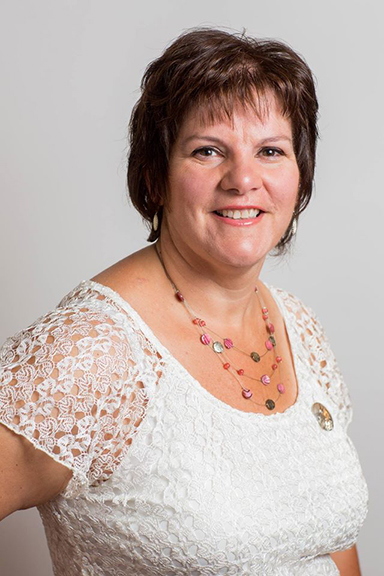 Lynne Jenkerson of Epicure
Join Lynne at booth #28 to learn how to make easy and delicious meals in minutes! 
All seminars are held in meeting room A (off main lobby across from showroom entrance). Search the seminars by presenter, day, time and topic.
| DAY | TIME | PRESENTER | SEMINAR TOPIC |
| --- | --- | --- | --- |
| Friday | 11:30 am – 12:45 pm | Andy Thomson | Hitch Hints with Andy Thomson of Can-Am RV & RV Lifestyle Columnist |
| Friday | 11:30 am - 12:00 pm | Lynne Jenkerson | Apple Pie Steamer French Toast in 5 minutes with Lynne Jenkerson from Epicure |
| Friday | 1:00 pm - 1:45 pm | Maria Lister | Holding Tanks and what you need to know with Maria Lister of Boss Technology |
| Friday | 2:00 pm - 3:00 pm | David Elliott | Go Power Solar with David Elliott of GWN Marketing Inc |
| Friday | 3:15 pm - 4:15 pm | Amy Bradley | Protecting your home away from home with Amy Bradley from Wayfarer Insurance Group |
| Friday | 4:00 pm - 4:30 pm | Lynne Jenkerson | Fiesta Taco dish in 15 minutes with Lynne Jenkerson from Epicure |
| Friday | 4:30 pm - 5:15 pm | Maria Lister | Holding Tanks and what you need to know with Maria Lister of Boss Technology |
| Friday | 5:30 pm - 6:45 pm | Andy Thomson | Hitch Hints with Andy Thomson of Can-Am RV & RV Lifestyle Columnist |
| Saturday | 10:30 am - 11:45 pm | Andy Thomson | Hitch Hints with Andy Thomson of Can-Am RV & RV Lifestyle Columnist |
| Saturday | 11:30 am - 12:00 pm | Lynne Jenkerson | Apple Pie Steamer French Toast in 5 minutes with Lynne Jenkerson from Epicure |
| Saturday | 12:00 pm - 1:00 pm | David Elliott | Winegard & Adco UV Hydro RV Covers with David Elliott of GWN Marketing Inc |
| Saturday | 1:00 pm - 1:45 pm | Maria Lister | Holding Tanks and what you need to know with Maria Lister of Boss Technology |
| Saturday | 2:00 pm - 3:00 pm | Amy Bradley | Protecting your home away from home with Amy Bradley from Wayfarer Insurance Group |
| Saturday | 3:15 pm - 4:30 pm | Andy Thomson | Hitch Hints with Andy Thomson of Can-Am RV & RV Lifestyle Columnist |
| Saturday | 4:00 pm - 4:30 pm | Lynne Jenkerson | Fiesta Taco dish in 15 minutes with Lynne Jenkerson from Epicure |
| Saturday | 4:45 pm - 5:30 pm | Maria Lister | Holding Tanks and what you need to know with Maria Lister of Boss Technology |
| Saturday | 5:45 pm - 6:45 pm | David Elliott | Go Power Solar with David Elliott of GWN Marketing Inc |
| Sunday | 11:30 am - 12:45 pm | Andy Thomson | Hitch Hints with Andy Thomson of Can-Am RV & RV Lifestyle Columnist |
| Sunday | 11:30 am - 12:00 pm | Lynne Jenkerson | Apple Pie Steamer French Toast in 5 minutes with Lynne Jenkerson from Epicure |
| Sunday | 1:00 pm - 1:45 pm | Maria Lister | Holding Tanks and what you need to know with Maria Lister of Boss Technology |
| Sunday | 2:00 pm - 3:00 pm | Amy Bradley | Protecting your home away from home with Amy Bradley from Wayfarer Insurance Group |